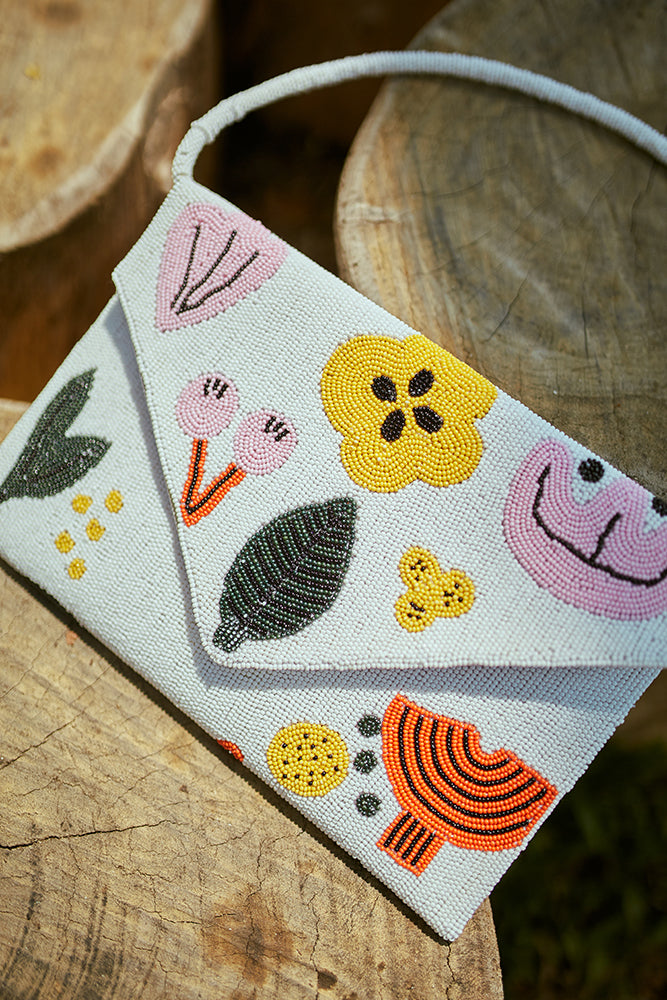 Myriam's Garden Beaded Clutch (Limited Edition)
Sold Out
MYRIAM VAN NESTE X SOON LEE - Artist Myriam Van Neste's bold, colourful Scandanavian style artworks beautifully hand beaded into 3 sweet clutches in a special limited collection. Inspired by the garden. See dancing flowers, waltzing leaves and soaring birds beaded into Myriam's wonderful works of art. Through an intimate collaboration with crafters from India, New Delhi.

This is a Made-To-Order product. The hand-making process of the clutches will begin when our Open Order closes 05 April 2020. Pieces will take approximately 2 months to arrive in Singapore thereafter.

If you are our international shopper, we process your order in 3-5 business days upon receiving the clutches, not counting the international shipping time. 
Why it takes this long:
Every bead is hand painted, and hand strung. It takes very careful, time consuming labour to put together the vibrant, artful designs. Thereafter, the intricately beaded pieces are hand-made into the eventual clutches that we see.
Details:
- Matte Satin lining
- Magnetic Closure and single Shoulder Strap
Measurements:
26cm x 15cm