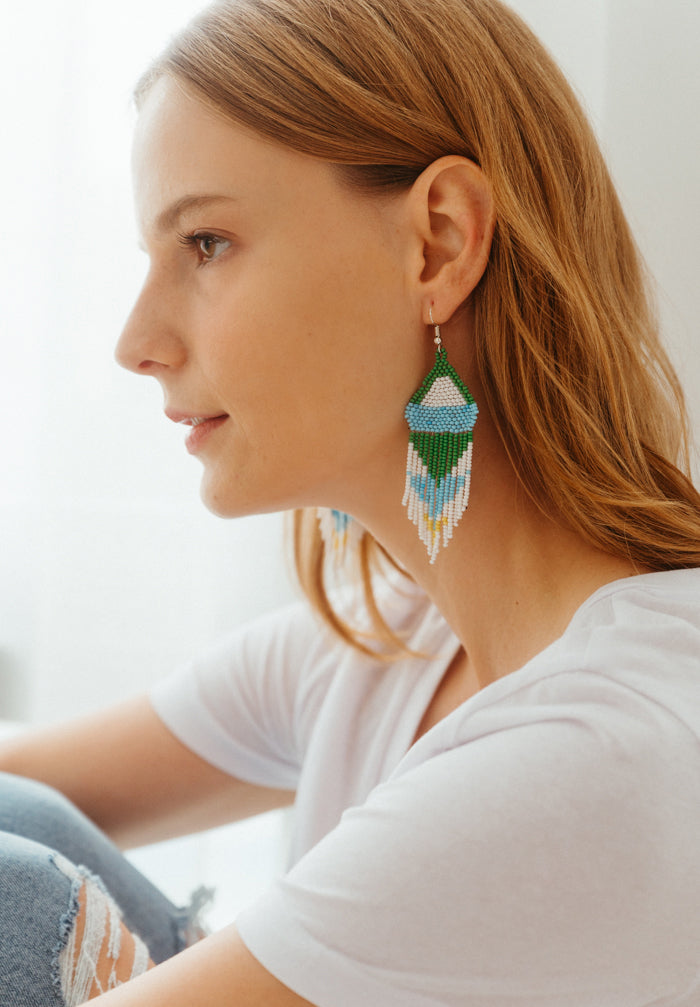 Cloud Nine Chandelier Earrings
$29.00
From The Lightness of Being series, the second release – Our showstopping Soon Lee signature, exquisitely hand-beaded and hand-stitched Beaded Crossbody bags. And introducing for the first time ever, our new romantic Beaded Chandelier Earrings. A limited edition series of our well-loved beaded confections. More about the collection here.
Latest Inventory Status: Ready stock.
Read more about our Sustainable production model here.
About the Beaded pieces: Every bead is hand strung and put together into vibrant, intricate pieces of beaded art. Earring hooks uses mixed-alloy metal.
Measurements:
Height 8.5cm