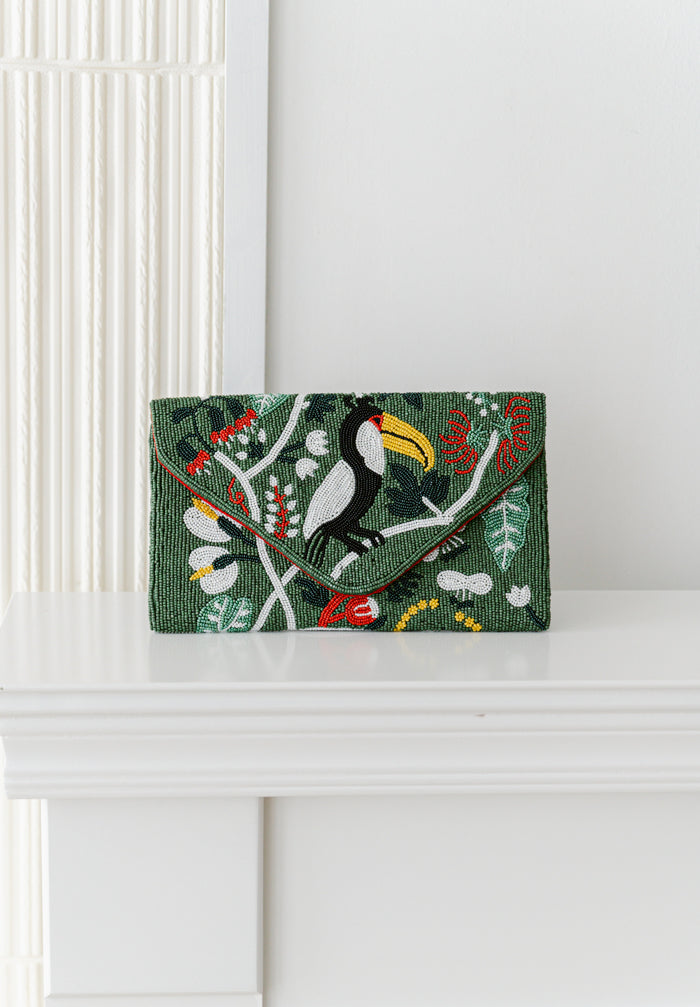 Friday Foliage Beaded Crossbody
Sold Out
From the 'Days' collection – 
A limited edition series of cute dresses, a most poetic blouse, and our brand new Soon Lee Beaded Crossbody. Inspired by the beautiful poem from Philip Larkin, a collection we hope can bring you joyful beauty. 
Latest Inventory Status: Ready stock. 
Read more about our Sustainable production model here.
About Soon Lee Beaded bags: Every bead is specially colour-dyed and individually hand sewn into vibrant, intricate pieces of beaded artworks. The completed beaded canvases are then carefully hand stitched into satin-lined bags. This is a process that takes time and very experienced craftsmanship to get right. We hope you would enjoy these timeless pieces of hand crafted luxury for a long time to come.
Details:
- Satin lining
- Magnetic Closure and single chain Shoulder Strap
Measurements:
26cm x 16cm