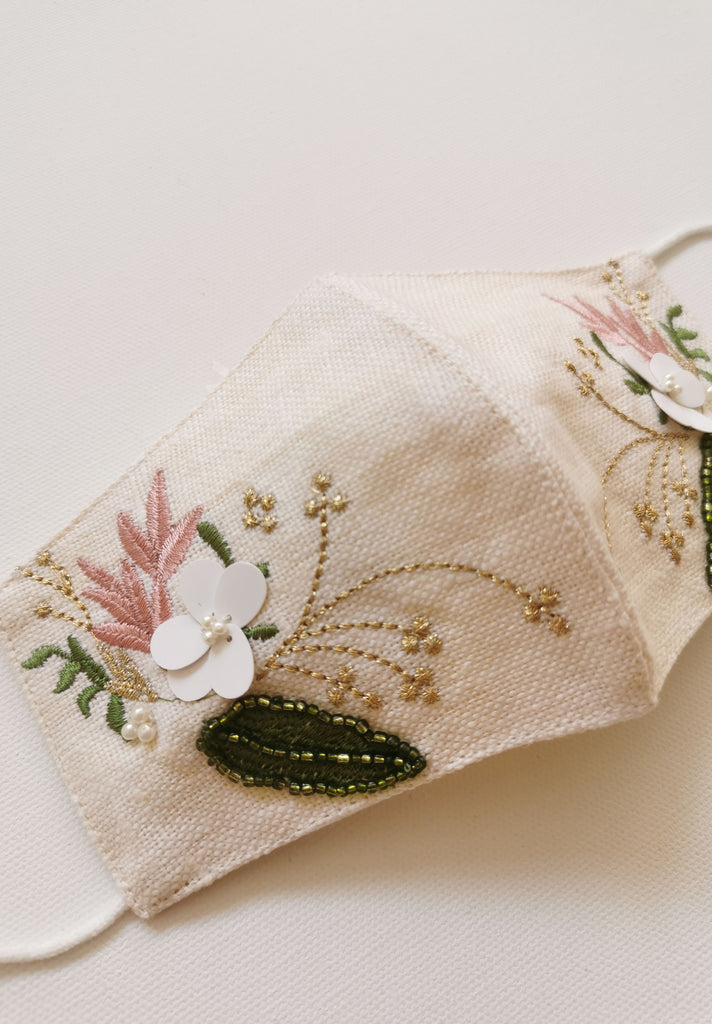 Linen Love Mask (Wheat)
$15.00
The softest linen masks, with beautifully hand-beaded and embroidered floral patterns. A limited release collection of three designs.   
Read more about our Sustainable production model here. 
Latest inventory Status: This is a Preorder item. Shipment is estimated to reach Singapore end-February 2022. (Please check back with this product page for real-time shipment updates).
- 100% Linen fabric.
- 2-Layers, with elastic ear straps.
Measurements:
20cm x 13.5cm (one size)