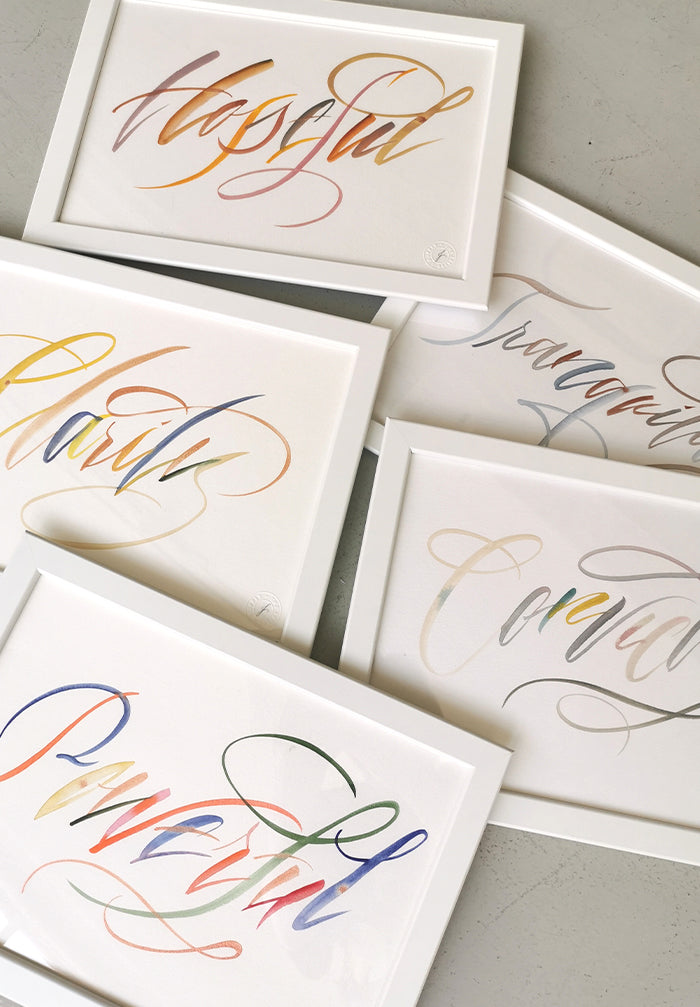 Your 'Word' as Art
Sold Out
The Letter J Supply X Soon Lee – As part of our original-art collaboration with Singaporean artist Joanne Lim. 
For two weeks only, personalise your very own single-Word art with the artist. Here is how: (1) Think of a word that encapsulates you, and your vision for your life. (2) Make your purchase on our website. Indicate your 'Word' at checkout page. (3) Your personalised artwork will be shipped to you in two weeks' time from day of purchase. (For any further queries on how to complete this purchase, email us at customerservice@soonlee.sg.)
For more ideas on deciding on your 'word', see our additional note on finding your Word Art here. See more about the collection here.
Inventory Status: This is a limited-time Preorder. Art pieces will be shipped to customers two weeks from day of purchase. 
Product Details: A4 sized, original and signed Art painted on archival quality paper. Comes without frame.